What is web design?
Web design is the process of producing, updating and maintaining websites to optimise user's experience, rankings on search engines and access to content and features.
It encompasses many disciplines including graphic design, programming, database administration, web server management, illustration, copywriting and marketing.
Your web design company should be able to provide these skills and sometimes, for small projects, the work can be done by one person.
It is not unusual for a web design company to contract out certain elements of the project work depending on skills required and workload.
Think about your users and search engines for your web design
Web design is not just about making a web page look good. Although making a web page appealing and professional looking is important, there are many aspects you need to think about such as how a web page works for your users and how it is indexed by search engines.
It is about defining the layout of pages with content, including text, images and interactions. It should also include designing how your visitors use your website, what they read, what they click on and how they get navigate to another page or page section.
Your website will be judged by them and search engines on the user experience. The better the user experience, the better your website, and it's the web design that has a major influence.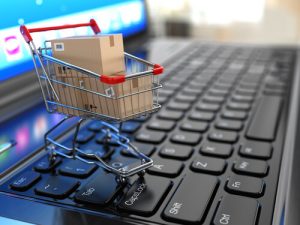 When we design web pages we consider the target audience and  calls to action or outcomes such as the following:
Ordering a product
Making an enquiry by email, email form or phone
Sharing your content on social media
Telling other people about you
Linking to your website as a recommendation
Writing about you news pages, blogs and other online media
Times spent on the website and number of pages per session
Return visits to the website
These outcomes are measurable through Google Analytics or your SEO software -see Understanding Google Analytics in 30 minutes
Google also records this type of information and uses them as ranking factors – see  Google ranking factors
The process of web design and getting online
There are many highly technical aspects of web design and development, web hosting and search engine optimization, but what should matter the most to you is whether you get a return on your investment.
Whatever your requirements, we can deliver. From a simple online brochure to more advanced sites including e-commerce, we specify, design, develop, and host your site, working to your timescales and budget.
We know that planning a website from scratch can be a daunting task but we can take you through every step of the way:
Web design – Web design for that professional look and feel, using clean, valid code so your website can be easily read and indexed by search engines like Google and Bing.
Hosting and domain names – We provide cheap reliable hosting for your website and email with prices from as low as £3 per month. We can also advise on domain choice and you can search and buy available domains names from our website.
Website planning – Helping you decide on the right features and functionality for your website, whether it's a simple brochure website or e-commerce, contact forms or other needs based on what is right for your business.
Website project management – Managing your website development from specification, kick-off, milestones and go-live.
Writing copy – Helping you draft and fine tune the words used on your website so they are clear to readers and help attract new visitors from search engines.
Tracking and statistics – Setting you up with access to Google Analytics or other traffic data to help you monitor performance and the return on your investment.
Search Engine Optimisation – how your website is indexed and ranked on search engines is crucial. We do the initial SEO work for a website as an integral part of the web design process.
Pay Per Click advertising – we always can provide great offers to get you started on advertising with Google AdWords and Facebook advertising. This is used by all sizes of business from John Lewis to niche traders to promote their products and services.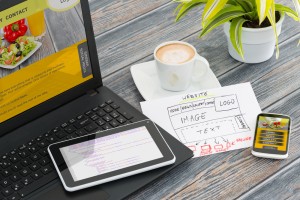 Getting your website design right need not be expensive, but carefully chosen to suit your budget and longer term plans. We will match the best solution to your business and manage the job from start to finish.
Typical costs for web design
Get in touch to with us for a friendly chat on pricing and options. You'll find that we deliver excellent value for money.
Please call us on 01788 844014 or use our email enquiry form for more information. Visit our blog for the latest news on web design and other useful information.
Save
Save
Save
Save
Save
Save