SEO stands for "search engine optimization." Our SEO services help you get web traffic from the "free," "organic," "editorial" or "natural" search results on search engines.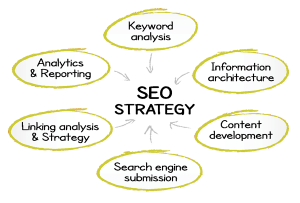 When someone types a search the major search engines such as Google, Bing and Yahoo show organic search results. This is where web page links and other content such as videos, shopping results or local map listings are shown and ranked based on what the search engine considers most relevant to users. Payment isn't involved, unlike paid search ads.
The order of the results (which web page ranks above or below another) is a subject of much debate, rumour and myth but factors that influence the order can be :
Onsite factors – optimising your website so the content, technical setup and performance is as good as you can make it.
Offsite factors – external factors that influence your ranking such as backlinks, social presence etc.
Google Rankbrain – Google's artificial intelligence system for assessing websites.
A well-planned SEO campaign improves your website Without a well planned SEO campaign you are potentially losing out on business. The world is full of people using search engines who could use your products and services and there's no cost effective way of finding them other than trying to get your website showing up in search engine results when someone types a particular phrase into a search engine.
If you take the right SEO action, you can make sure these people are finding your website and generating more business for you. Our SEO services are designed to deliver increased web traffic and more business.
Our SEO services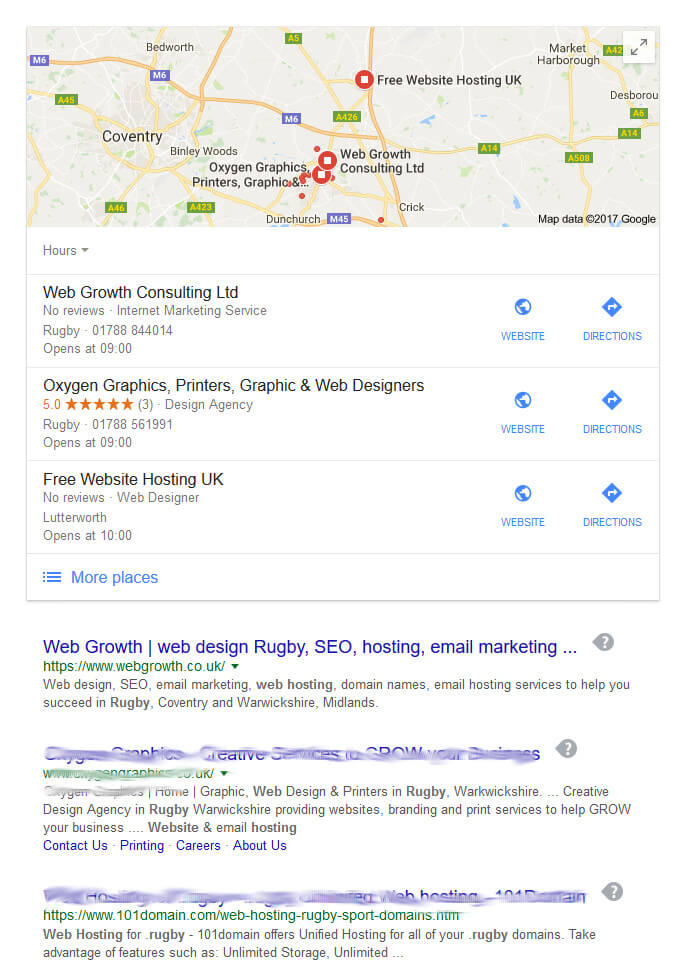 Here are the main objectives of an SEO campaign:
higher rankings on search engines
more organic visits to your website
increased enquiries or sales from your website
stable results using strictly ethical methods
How we achieve this involves reviewing your website and gradually improving the important factors that we know, over time, will help your website rank higher in search engine results. There are potentially 100s of factors that influence rankings on search engines but here are some of the most important:
Using the right keywords in the website pages and important page tags
Having a well structured, useful website and navigation so people have an excellent user experience
Make it easy for search engines bots to find and index your website
Promoting the website on relevant social networks, article sharing websites
Updating the website content regularly
Improving the web page load times
Ensuring the website is mobile friendly
Improve the number and quality of backlinks to your website
We take regular action on on-site, off-site and other relevant issues to boost your website in traffic and search engine ranking. Each project is tailored to your website and business. Prices start at £90 per month, reviewed every 4 months.
The continuous SEO services process
Although you do not pay to rank higher on search engines, there's still a lot of work involved in making this happen.
It's a continuous process of making small improvements over time, reviewing the available website data and then refining to make even more improvements. It does work but you have to be prepared for a long-term commitment to see tangible results.
First we Research your website, keywords; take appropriate Action and Check the effect on ranking and traffic. We then adjust what we do through further research, actions and checks and then repeat the cycle.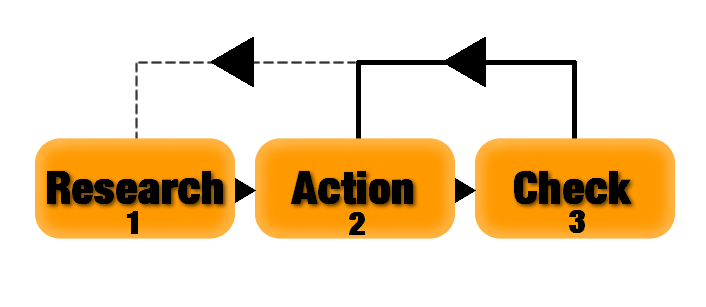 In the first instance we would need to do a free SEO website review to work out a plan of action and costs. Contact us on 07941 686113 or submit our contact form for more information.
Further reading
We blog regularly on search engine optimization as it's an area that often changes. Read our blog here – Web Growth blog – and our information page on search engine optimization SEO. Also sign up for a free SEO website audit: